Stay focused and practice working memory
Sequence practices your memory because in this game children have to remember the order of the spots. The first player steps on one spot and then the next player steps on the same spot and adds a new one by stepping on it. The next player remembers the order and steps on the two first spots and adds another spot to the sequence. The game goes on in that way with the children remembering and stepping on the spots in the right order and adding a new spot every round, making the sequence longer and longer. The sequence can go all the way up to 20 spots, but you really have to stayed focused to get there! If you make a wrong step you have to start over again.
Use your senses and improve your concentration
You can play the game alone, against others or in teams. If you are more people taking turns at making the sequence longer and longer, you will quickly experience that you really have to collaborate and concentrate in order to not make a wrong step and end the game. Besides from just remembering with your head, you use several senses as the sequence is remembered using movement, the spots' colors, light and individual sounds as well as the spots' location. Sequence is great for cognitive training within the special needs area, but really everyone can benefit from playing the fun game and practicing their working memory as learning depends on a good working memory with space for lots of new information. With Sequence cognitive training becomes a fun game, where children practice focus, collaboration and memory.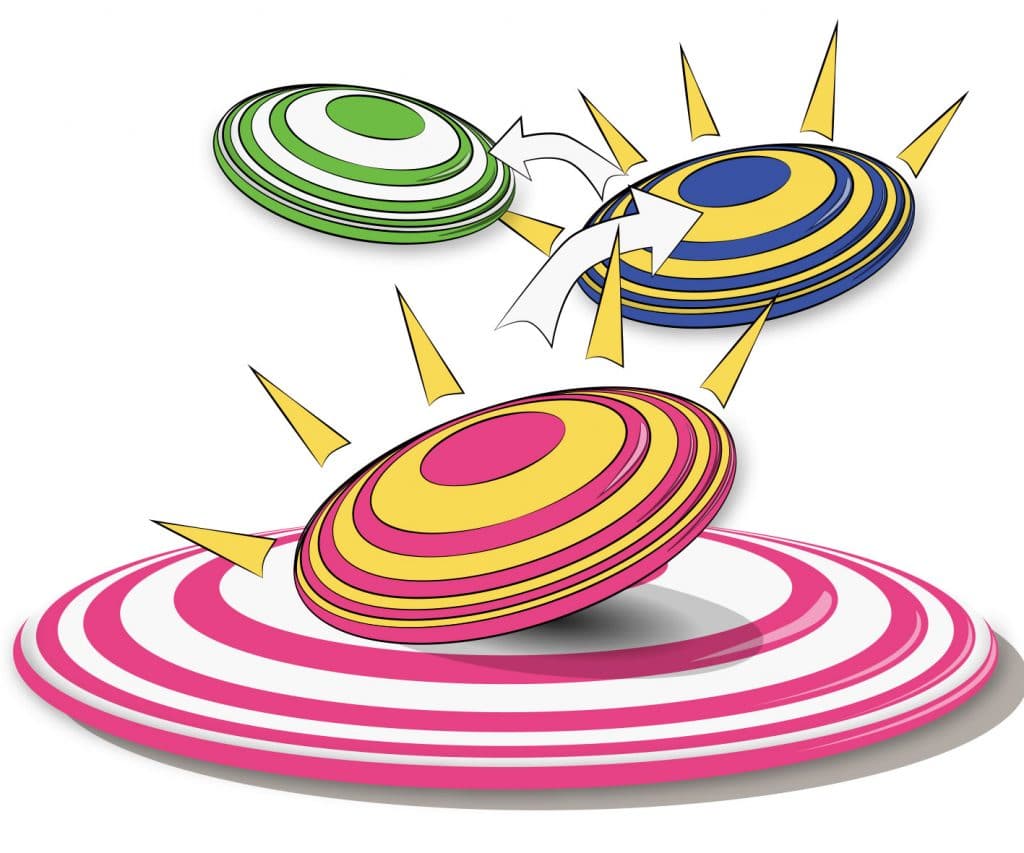 A game with different applications
Sequence was not designed to be part of a specific school subjects, but is designed for cognitive training. The game can also function as for instance an active and challenging break for both children and adults, or as a  game that creates focus and practices memory before you playing with the more academically challenging games. If you place the spots far away from each other and for instance run the sequence instead of just walking around, it may be harder to remember and become more physically challenging. Try it out, and do not underestimate Sequence – although the game is simply, it is surprisingly challenging!