Research has shown that increased blood flow to the brain has a beneficial effect on learning. It becomes easier to focus and you gain a better sense of clarity. Hopspots is designed to combine movement and physical activity with many forms of learning such as math, working memory and language learning.
Hopspots' games, sounds, and visuals motivate the children to move and learn – stimulating the their focus, overview, and collaborative skills.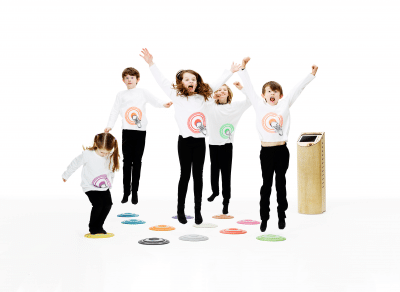 Games for everyone
Hopspots is targeted to children of all ages. The games The Chase, Sequence, FlowDance, Mix'n'Match and Code a Spot are designed with preschool and the intermediate stage children in mind But the last two games can easily be used in lower secondary education.
You, or your students, can programme your own content in Mix'n'Match and Code a Spot. That means that you get to set the level of difficulty of the subjects, making it possible to customise for all ages. Moreover, the creative process is intuitive and fun.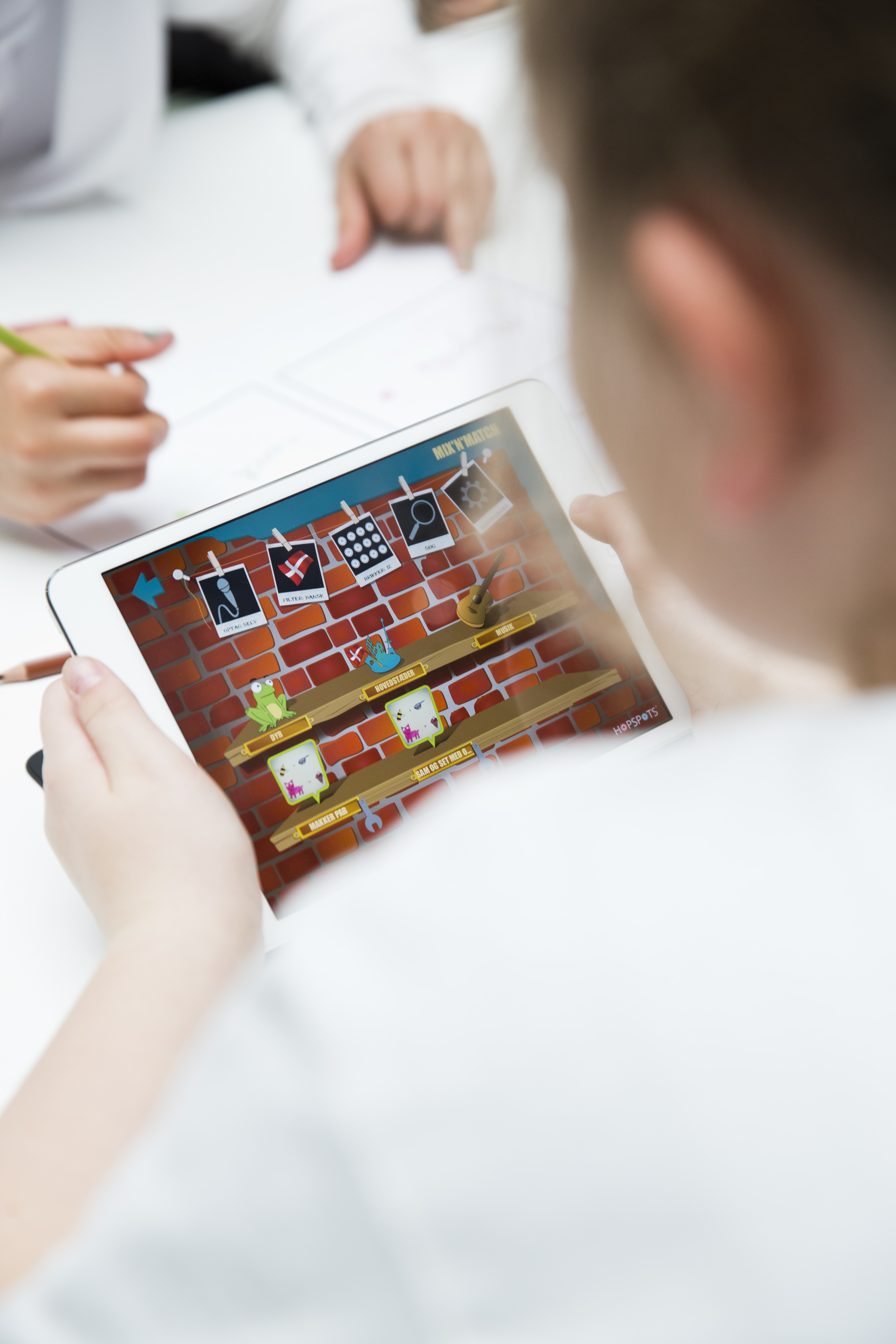 In-depth learning
The Island for example, is designed for students at the intermediate stage and lower secondary education. It is more time-consuming to play and requires more from the children in terms of collaboration-, comprehension-, reading-, and perception skills.
In The Island, your pupils are stranded on a deserted island, where they have to work together to solve challenges in order to survive. They have to read and discuss the chapters in the game. And every now and then, they must send an expedition group to the Hopspots tiles in order to collect food, explore the island and improve the mood in the camp by using the tiles for different exercises.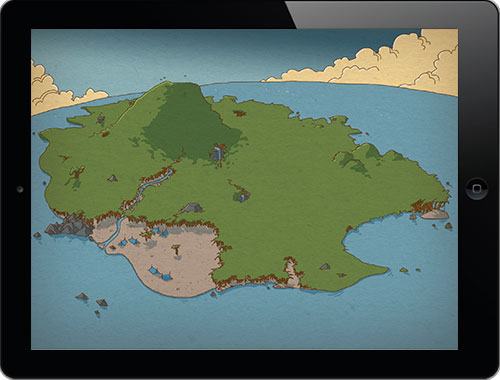 Takes less than 5 minutes to start
Hopspots are designed to be easy and simple to use so even the youngest children can intuitively figure out how they work.
We have made sure that getting started is as easy as can be, so the children do not lose focus while the teacher is struggling with technology.
The Hopspots tiles have a long connection range and the speaker unit is easy to wheel around and simple to store so the fun can begin in no time!
Getting started
The following is included when you buy Hopspots:
Free start-up course
Free support
2 years of warranty