YOUR HOPSPOTS HAS ARRIVED!
Dear Hopspots-user
Congratulations on your new Hopspots! We hope that you will really enjoy it.
Using the quick-start guide you will be ready to play in no time! You can also find more details in the manual.
According to most of our Hopspots-users, the best way to get started is to:
"Just get started!"
Because, with Hopspots you are free to play and experiment – and learn from your mistakes. So just try it out!
There are several pre-programmed games built into the Hopspots app to get you started – real nice and easy. We suggest that you and your pupils try these first to familiarize yourselves with Hopspots.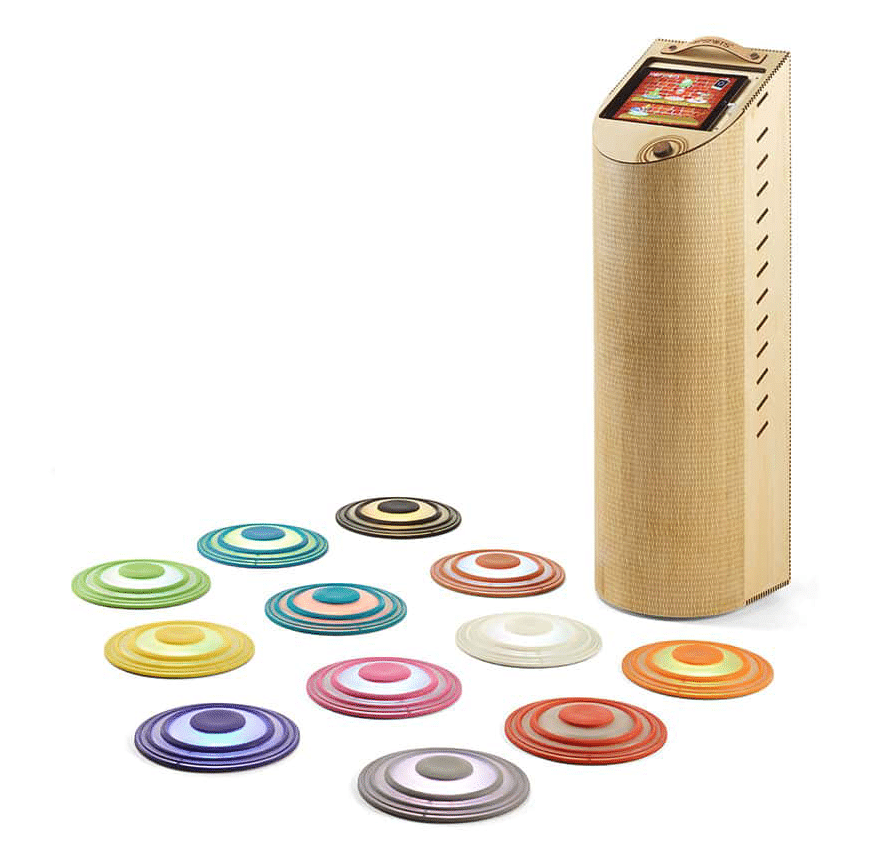 The Chase

is all about movement and play, colla-boration and memory – and getting your heart rate up. It is great for children of all ages – as a brain break or a fun shared activity.

Sequence trains memory and focus. The task is to memorize which spots the other players add to the sequence so that you can repeat the pattern when it is you turn and add a new spot.
If you would like further guidance, we suggest you subscribe to the intro package, which is free of charge. By doing so you will receive an email every other week, which will gradually introduce you to each of the games, until you become Hopspots super-users! There are 6 emails in total, and the first one will provide you with an in-depth introduction to The Chase and Sequence.
Subscribe to the intro package here. You will receive the first email within the first week of signing up, but you can also read ahead right here, if you are ready – just click "Next" at the bottom.
Last but not least, remember to share your experiences and best Hopspots practices with your colleagues and fellow Hopspots-users!
Have fun with your brand new set of Hopspots!
Best,
Trine & Aviaja from the Hopspots Team