"Bring Movement into the Classroom"… with Hopspots
By Trine Askjær-Jørgensen
Studies show that active pupils learn better and more because movement significantly increases learning. Thus, pupils who are more active "exhibit better focus, faster cognitive processing and more successful memory retention" compared to children who spend the entire school day sitting still (Abdelbary 2017). The reason for this is that keeping the body active through movement increases the blood and oxygen flow to the brain, which promotes mental clarity and positively affects cognitive development as well as physical and neurological health (Abdelbary 2017).
Several studies have shown "a significant positive relationship between PA [physical activity] in general and cognition in children", and "positive effects of regular PA on the structures and functions of the brain" (Have et al. 2016). Among other things, physical activity increases information processing and helps children build the foundations of their social skills (Abdelbary 2017).
Although children must learn how to work while sitting still, it is also important that we understand that "play and movement give kids the chance to release stress and take breaks from the rigor of schoolwork" (Abdelbary 2017).
The challenges of today's teachers and schools
Regular school days usually include very little physical activity, instead children are required to sit down and pay attention for long periods of time, something that's nearly impossible to them. Sadly, physical activity in school receives little attention and the time spent on it is very limited (Have et al. 2016). However, in Denmark the school reform requires teachers to make movement part of the school day, which also seems to be a general tendency that's spreading across the world. But, the challenge is that teachers haven't got enough hands to make movement a permanent part of their lesson plans (Abdelbary 2017).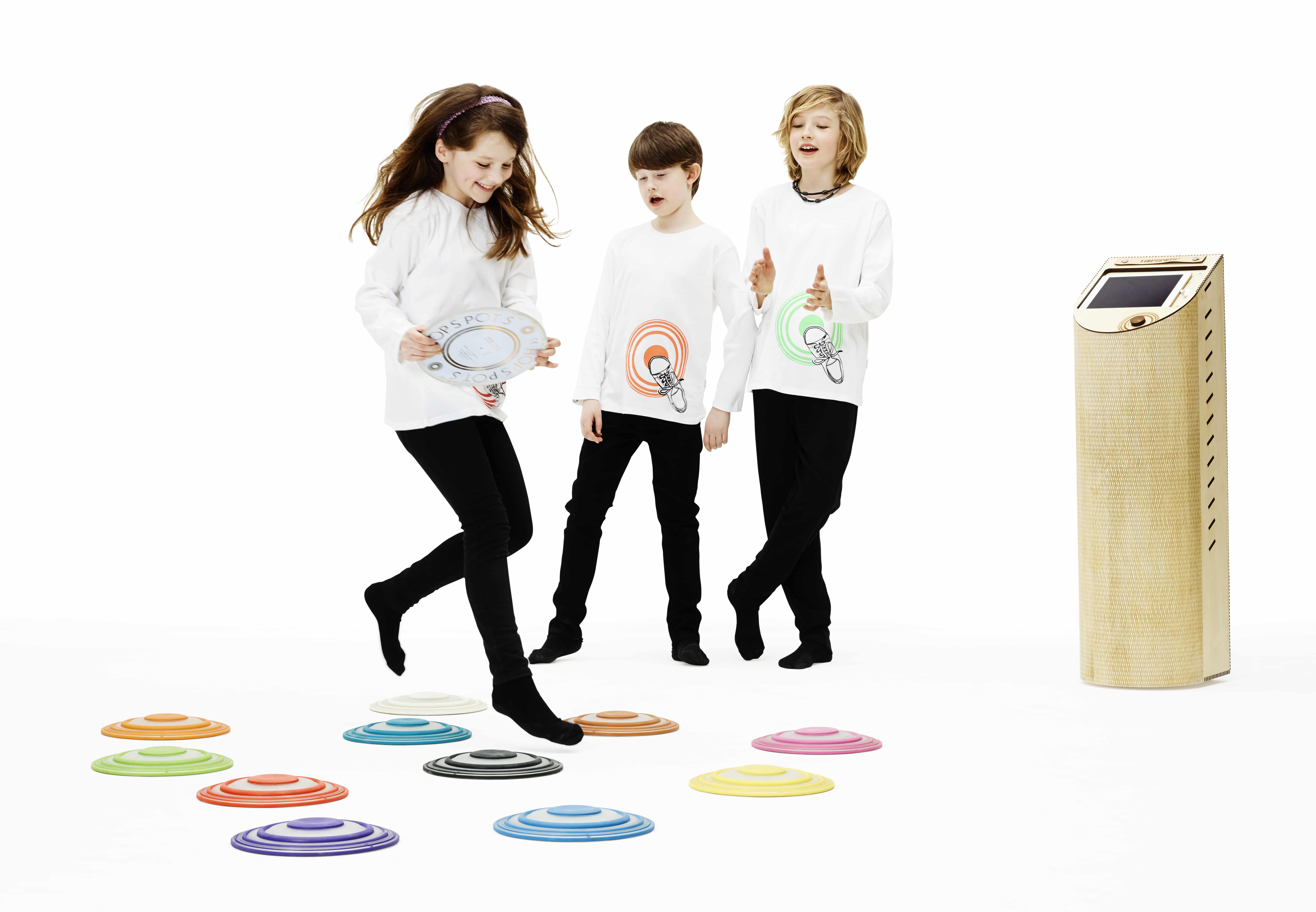 "Savvy teachers are [nevertheless] increasingly making physical activity an important part of their lesson plans", according to Abdelbary. And seeing that a study from 2011, conducted by researchers at Duke University, showed that "students' capacity to concentrate is one of the best predictors of success" (in Abdelbary 2017), it is vital that we figure out how to improve pupils' focus so that learning is at its best.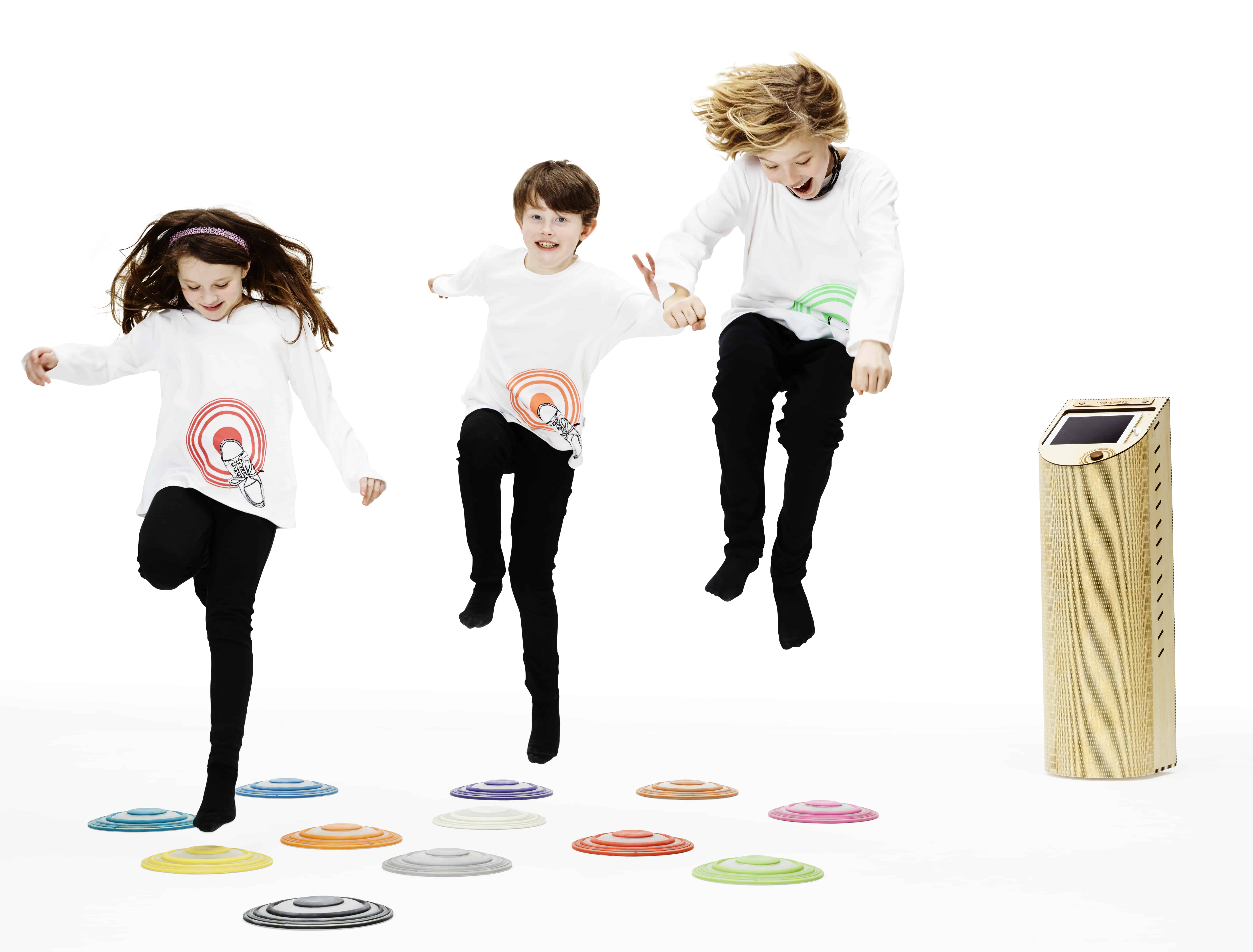 Hopspots can be a solution to the problem
Luckily, there are tools that teachers can use to keep children active while learning even without the extra hands to help them. And, this is important because "when kids are moving, they're having more fun, often making lessons feel less like work" (Abdelbary 2017).
As an interactive learning tool designed to actively engage pupils in their teaching, Hopspots can be a solution to the problem. With the use of light, sound and movement pupils become active while learning and they use several senses rather than just sitting down and listening. The games challenge on different levels, e.g. motor skills, balance, coordination, speed, reactivity, memory, perception, creativity etc., and children can become co-creators of their own educational content.
What are the teachers' experiences?
In a previous blog we interviewed teachers at two Danish schools to learn more about their experiences with Hopspots. Generally, they and their pupils are fond of Hopspots because it's fun and easy to use. Henrik Bundgaard at Herningvej Skole said that "Hopspots meets the demand of getting movement into the classroom teaching, and creating different and versatile teaching, because the more varied teaching is the more interesting children are going to find it", which fits perfectly with our desire for Hopspots to contribute to make teaching more exciting and improve learning. Check out the blog right here to read more.
You can read the article here: Marwa Abdelbary. 2017. "Learning in Motion: Bring Movement Back into the Classroom" https://www.edweek.org/tm/articles/2017/08/08/learning-in-motion-bring-movement-back-to.html
For more research on the topic check out: Sørensen, M. H., Nielsen, J. H., Gejl, A. K., Ernst, M. T., Fredens, K., Støckel, J. T., … Kristensen, P. L. 2016. "Rationale and design of a randomized controlled trial examining the effect of classroom-based physical activity on math achievement". BMC Public Health, 16(1), [304]. DOI: 10.1186/s12889-016-2971-7
About the Author: Trine Askjær-Jørgensen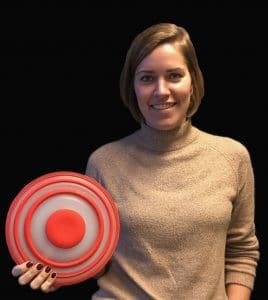 With her background as an MA in English Trine is skilled in English specifically and she has knowledge about topics such as cognition, language acquisition etc. Her job at Hopspots is to do translations, proofread as well as write content for our English website, Facebook and so on.