By Trine Askjær-Jørgensen
In week 4 Hopspots once again went to BETT-show in London and we had a blast. BETT is short for British Educational Training and Technology-show and at this show there are lots of opportunities for people within the educational sector to get new ideas and inspiration for ways to integrate technology into teaching. This year was the first time we had our own stand at BETT-show – close to the BETT futures-area, where we were located last year. Here we showed Hopspots to tons of interested people and playful children from January 23rd to 26th – and we really enjoyed it! There was heavy interest in the product, which was actually the only one of its kind at the show.
One of the wonderful things about going out to show Hopspots is getting a lot of feedback from our current customers. Among others we got the following positive statements:
"When the pupils get to pick what they are going to do, they pick Hopspots"
"They don't feel that it's learning – because it's just play to them!"
"The pupils really like it. They play it every day!"
Hopspots is going to take on the world in 2018
We are so thrilled and thankful for all the kind words! The massive interest in Hopspots is overwhelming, and it gives us lots of energy for our continuous work on getting Hopspots out to even more schools and countries. Many people even said that Hopspots was the best product at the show and people from all over the world kept us busy and playful with showing how Hopspots creates active learning. Generally, everyone was super interested, particularly the UK, Israel and Lithuania, which means that it makes a lot of sense that we are currently busy translating Hopspots into English. 2018 is going to be an exciting year full of new things, where Hopspots is going to cross the Danish border and start taking on the world. It is going to be an exciting journey, which we are very much looking forward start and to learn more from!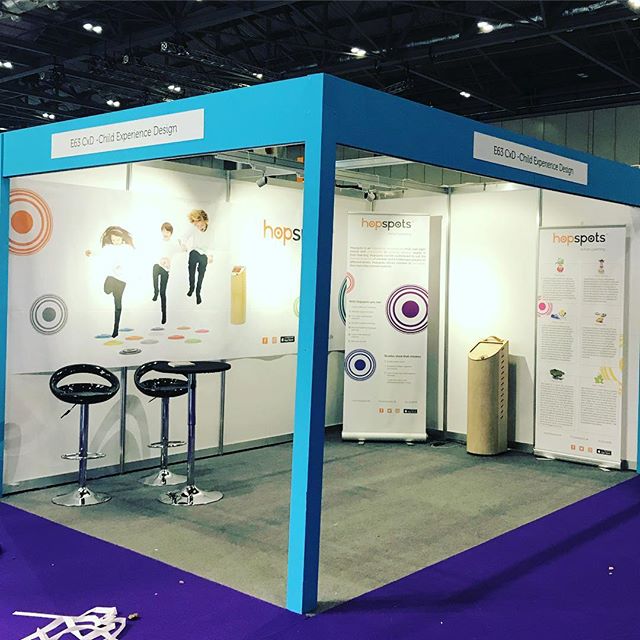 BETT 2019
We already know by now that we'll go to the BETT-show with our own stand again next year. BETT is a great opportunity to get out and sense the market, see the technology and have fun with showing Hopspots to lots of happy people. So, come join us there!
About the Author: Trine Askjær-Jørgensen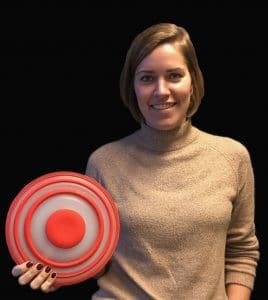 With her background as an MA in English Trine is skilled in English specifically and she has knowledge about topics such as cognition, language acquisition etc. Her job at Hopspots is to do translations, proofread as well as write content for our English website, Facebook and so on.