GET STARTED WITH FLOW DANCE!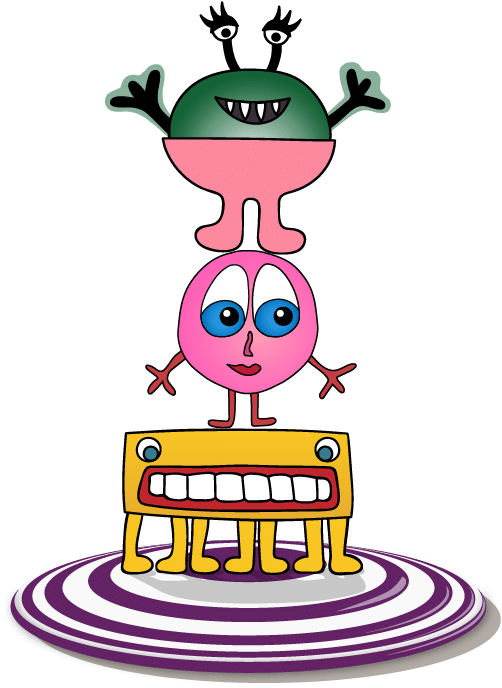 FlowDance allows you to record your own piece of music, within different genres, by stepping on the spots. Additionnaly, you can choreograph a dance for the music you made or a preprogrammed piece – also by stepping on the spots.
After doing that, you or someone else can try to repeat the dance – the spots light up in the order that they were stepped on and you score points whenever you step on the spot in time.
Find more information on how to play FlowDance in this game guide. 
Start by watching this video about FlowDance. It takes a minute.
How to make FlowDance part of the everyday:
FlowDance can be used as a fun and active brain break from all school subjects.
FlowDance is an obvious candidate for music classes as the students can compose their own real music while being physically active.
Play a game of "freeze dance"! One person controls the music by stepping on the red spot while the rest dance around on the other spots.
In practice:
The children can work together in groups on composing music, and you can give each group a number of spots to dance on when choreographing and playing the game.
Have fun with making music and doing dance-offs!
NB. Whenever you change iPads with Hopspots, you have to do a Colour pairing before the spots are ready for playing. 
Press Settings in the app, then mark Spot Master (becomes green), pick Colour pairing below it and follow the instructions on the screen. Now you are ready to play!
The first time you connect and iPad with the spots it can take up to 8 seconds from when you step on the spot until it connects and shows a white light.
You can find more details in the manual.
Now we have introduced you to the games that suit everyone! The 6th and final email will introduce you to a game that is suited for the 5th to 9th graders, namely The Island. If you can't wait till next time, you can as always read ahead by clicking "Next" at the bottom.
Best regards,
Aviaja & Trine from the Hopspots Team