Surprised and proud of recognition of Hopspots
By Trine Askjær-Jørgensen
Here at CxD Aps we are very proud and surprised that both the company and our interactive learning tool, Hopspots, were recognised with 3 awards last week. Moreover, we participated in a large EU conference for women in tech.
Comenius EduMedia Seal
Last Thursday at the 23rd annual Comenius EduMedia Award show for digital educational media in Berlin, Hopspots received a seal – in this case in the category for IT-, communication- and educational media. It especially means a lot to us that Hopspots was recognised for its academic content and contribution as educational media. It is a seal of approval to us that motivates us even more to create more fun, healthier and active school days, where children learn more. Because, with Hopspots we want to create active learning and help the world's children become digitally competent.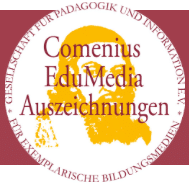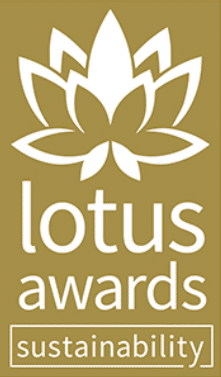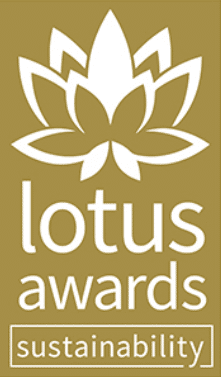 Lotus Award for sustainability
The very same Thursday CxD and Hopspots were also recognised with a Lotus Award, which we received at an award show in London. The Lotus Award was created with the purposes of recognizing workplaces no matter size, budget or country and with a wish of recognizing companies that create opportunities and contribute to making a more sustainable future for people and the planet. Hopspots received the award because it is produced with sustainable materials and because the product creates movement for children in schools, also children with ADHD and Autism. Hopspots thus creates equal opportunities for everyone and allows children to take ownership of technology.
The local newspaper wrote an article about CxD's CEO and founder, were they also mentioned the Lotus Award. Se more (in Danish) on page 10, here: http://www.e-pages.dk/aarhus_vest/502/
Participation in the Digital4Her conference
Last Tuesday was also quite the day for us, as CEO and founder of CxD Aps, Aviaja Borup Lynggaard was one of 10 finalists to pitch, the company and Hopspots, to a jury at the EU commission's Digital4Her conference in Brussels. The purpose of the conference, for politicians, entrepreneurs, investors etc., is to get women to play a bigger role in the tech-world. At the moment the tech-world is dominated by men, and in general only a third of all entrepreneurs are women, but within the tech-world it is far fewer than that. That's a huge problem as many people develop things from their own point of view, which will have an effect on what technologies that are developed. Future products have to be a result of diversity, and women also have to affect technology, as both sexes are going to use it. Therefore, we are proud and happy at CxD to be able to contribute to this development, and hopefully the conference can encourage more women to establish tech-companies. At the conference Lynggaard won an investment sparring session with Nordic Business Angels.
At Elektronik i Fokus you can read more (in Danish) about CxD's selection and the conference: https://www.elektronikfokus.dk/kvindelig-ivaerksaetter-skal-repraesentere-danmark-ved-eu-konference/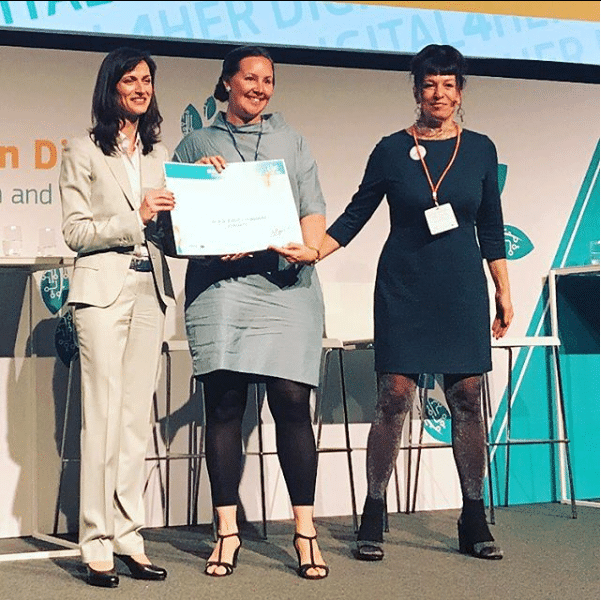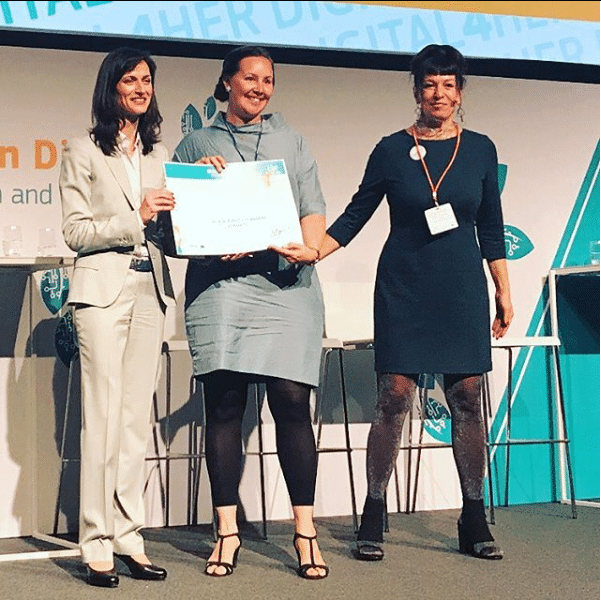 About the author: Trine Askjær-Jørgensen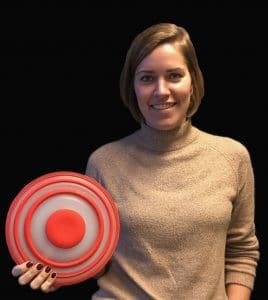 As a Master of Arts in English Trine excells in English and has a lot of knowledge about cognition, language acquistion etc. Her job at Hopspots consists of translating, proofreading as well as writing content for both our English and Danish websites, Facebook and so on.