The winning school looks forward to combining play and learning in the teaching!
CONGRATULATIONS to the winning school, Egebakken Specialskole in Aalborg, which won a set of Hopspots for a month!
Kenneth Vestergaard who is the headmaster at Egebakken expressed that Hopspots is going to be a total hit at the school. Even the pedagogues had great pleasure out of trying Hopspots on the demonstration day.
We asked Kenneth Vestergaard about his thoughts on movement in school and how the school is going to use Hopspots.
Movement in school is very important and it is related to learning which is why he thinks that Hopspots will improve the children's learning. "Movement and learning, body and brain are related", the headmaster Kenneth Vestergaard says. It is important that children get to play while learning, and also that they learn while playing.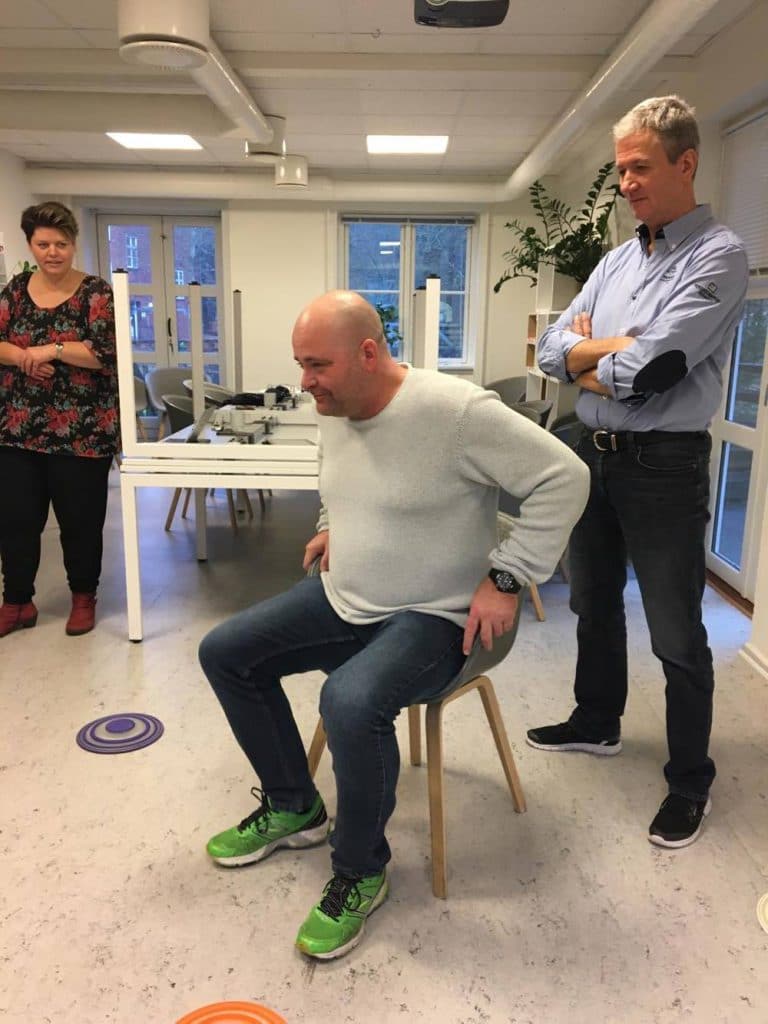 Egebakken is a school for children with ASF. It is thus important that it is not just the traditional method where children are sitting down an entire day that's being used. "I believe that Hopspots can make them feel like they get a break while learning and moving at once. I hope that it can motivate the pupils and make sense in the teaching", Kenneth Vestergaard says.
IT in the teaching is part of the school's focus and all pupils are diligent users of iPads. It is thus a completely natural thing for the pupils to get more inspiration on how to otherwise use iPads in the teaching.
"It is a motivational factor that iPads are part of the teaching. It therefore makes sense to us to keep using it"
The headmaster will make sure that all teachers get a thorough instruction in the use of Hopspots. They want to get as much as possible out of the month that the school won the set.
The demonstration of how to use the set created a lot of interest and teachers were very excited about implementing Hopspots in their teaching. The schools aim for Hopspots is to motivate the children and to increase their learning. As the headmaster says all children have different learning styles but with Hopspots imagination is the only limit as to how it can be implemented into teaching.
We congratulate Egebakken Specialskole once more and we look forward to hearing about their experiences with Hopspots.