Make your own interactive stories with Code a Spot
DigiPippi made their own stories in Code a Spot
The weekend before last we made stories in the Hopspots-game, Code a Spot, at a DigiPippi-event for girls, who are interested in technology. The three groups of girls made their own great stories and programmed the stories in Code a Spot, where they also added sound effects. The stories had the following titles: "The dancing flamingo", "The lonely dinosaur" and "The hedgehog that got scared", and they were all brilliant.
Get others to find the order
At first the girls worked on creating great stories after which they recorded the stories on the Hopspots. Afterwards, the three groups tried each other stories. They had to listen to the individual parts of the stories on the spots and try to find the correct chronological order to place the spots in. As soon as the girls figured out the plot in the story, they placed the spots in the right order after each other on the floor. Finally, they could play the story and have the group that made the story check whether or not they found the right order.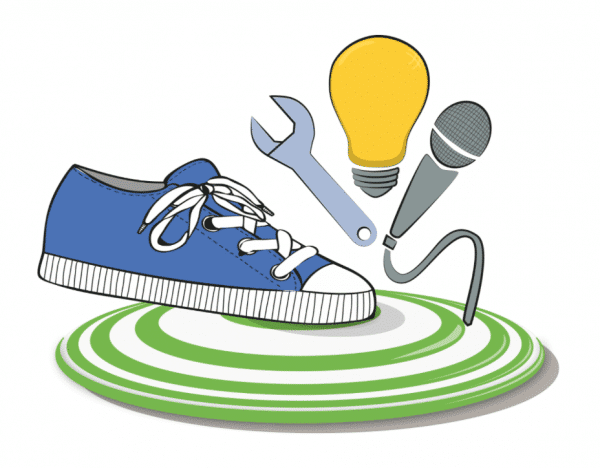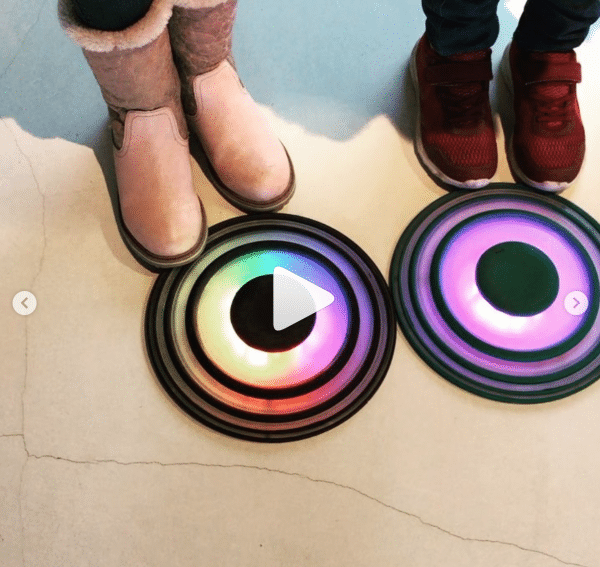 What is Code a Spot?
Code a Spot is a game for Hopspots, where you can programme each of the 12 colorful spots. You simply record content for the spot using the iPad's microphone. And, in Code a Spot you also have the option of programming the light of the individual spots, something you can also use in your story.
Code a Spot is an open platform that allows you to make games for anything you want as you get to determine the content of each of the spots. You can also programme the light and you get to choose how many spots you want to use and in what way. In that way the game can be used for all school subjects and levels. You can for instance practice the alphabet or make interactive stories, practice numbers, tables etc. or you can programme fun movement games and play with musical tones on the spots – all of this while getting your daily movement. Read more about the game or use the template you find here to make your own stories and record them on the spots.